Warcross by Marie Lu


(Technically 3.5/5 stars but I rounded up)
Summary:
The obsession started ten years ago and its fan base now spans the globe, some eager to escape from reality and others hoping to make a profit. Struggling to make ends meet, teenage hacker Emika Chen works as a bounty hunter, tracking down Warcross players who bet on the game illegally. But the bounty-hunting world is a competitive one, and survival has not been easy. To make some quick cash, Emika takes a risk and hacks into the opening game of the international Warcross Championships–only to accidentally glitch herself into the action and become an overnight sesnsation.
Convinced she's going to be arrested, Emika is shocked when instead she gets a call from the game's creator, the elusive young billionaire Hideo Tanaka, with an irresistible offer. He needs a spy on the inside of this year's tournament in order to uncover a security problem…and he wants Emika for the job. But soon her investigation uncovers a sinister plot, with major consequences for the entire Warcross empire (From the publishers).
Thoughts: (Warning: This review may contain some spoilers)

I'm a gamer so when I heard about another YA release, this time by a female ASIAN author, about a game tournament I was ecstatic. I needed this book in my life.
Marie Lu builds an immersive future world in which technology has completely consumed everyone's lives. Everything can be done in virtual reality and people spend most of their waking hours in this world; this version of reality doesn't stray far from what we're doing ourselves either. Lu spends a lot of time describing the society, the class differences, and the settings that the reader becomes fully engaged with the story right away. Throw in the fact that we have an Asian protagonist and a cast of extremely diverse characters, we have a rare and amazing gem in Warcross.
Emika Chen automatically deserves a spot with the other badass female heroines in YA literature. With how quick-witted and courageous she is, Lu creates a wonderfully strong female protagonist that doesn't get showcased often without having a male character save their damsel in distress selves. Emika's backstory is tragic and it works with how closed off and independent she is in the present. She takes matters into her own hands and doesn't let anyone else dictate her decisions, and this quality made reading about her participation in the Warcross tournament even more thrilling; you just never really know what she's going to do. This is coupled with Lu's talent for writing gripping action sequences that has her characters tumbling through different terras, facing fearsome creatures, and making split-second decisions to save their place in the tournament.
However, along with the good comes the bad. There were two things I really didn't like about this book: the romance between Emika and Hideo, and Zero as a character.
I'm not a huge fan of romance novels to begin with, so it takes a REALLY good romance plot to make me root for the couple, and Emika and Hideo just didn't do it for me. It made zero sense why Hideo automatically fell for her from the start when he is described as being a private and distant person. His cold personality flip-flopped between scenes and their "crush" sprouts out of nowhere; their romantic relationship seems to have been thrown in for the sake of having some sort of courtship between characters. Considering how self-sufficient Emika is, I didn't believe she would fall for some guy she had just met so quickly. I will say this though: while I did not like them as a couple, I did kind of like the tension it creates near the end of the novel, but even then, the twist fell flat and you could see it coming.
Zero, being the main antagonist in this book, also fell flat. For someone who's supposed to be notoriously villainous, he did not do much. I understand why Lu wrote him the way she did and it's because much of the story is spent building his plotline for the next book. Again, you see the twist coming and it is not surprising once it happens. I'm still curious to see what will happen with his character, but I'm dreading having to read about his and Emika's relationship because I can also see that coming a mile away.
Moving back to what I enjoyed about this book. I loved the fact that Lu also made sly mentions that gamers will understand (the Leeroy Jenkins, Cloud Knights for Cloud 9, and Mario Kart just to name a few). I will have to look up other mentions she makes that I may have missed.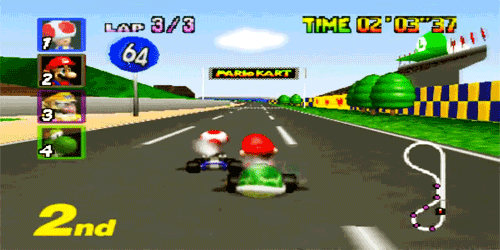 Warcross is one of the most anticipated Science Fiction YA release this year and it has lived up to its expectations, and I'm already looking forward to the sequel.
Reviewed by Ms. Lee.